Ram Shani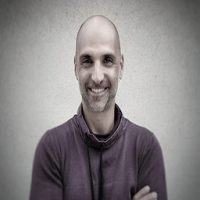 Ram Shani
Ram studied cinema at the Sam Spiegel Film and Television School in Jerusalem, where he earned a scholarship for excellence in cinematography.
His love for cinema, photography and light began in his high school's film department, continued through his service in the army's film unit, and found further expression at the Maine Media Workshop on 35mm Film and Lighting.
Ram makes commercials, promos, television and feature films. He shot three feature films in Albania, including PHARMAKON, which represented Albania at the Academy Awards. He was also nominated by the Shanghai Film Festival for a prize in cinematography for his work on the film MAYA.
As a DoP and an artist, Ram developed a unique personal style that moves from realism to hyper-realism, in which he creates reality and documents it with dramatic emphases in the right places, without hesitating to push the boundaries of the medium. In his work with directors, Ram  translates the director's personal vision into onscreen images, with precise solutions for each style and directing challenge, while adhering to each project's practical constraints.