Omri Aloni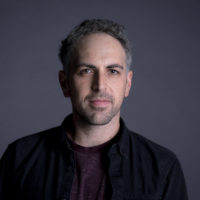 Omri Aloni
Omri is a director of photography for feature films, television, commercials and documentaries, based in Berlin and Tel Aviv.
During his film studies at Sapir Academic College he twice won the award for "Best Cinematography" at the Cinema South Film Festival for short films. After being accepted to the Berlinale Talent Campus, Omri moved to Germany, where he completed his BFA and MFA in advanced Cinematography studies at HFF Potsdam.
Omri's first feature length film, "The Cakemaker," was a box office hit in Israel. The film was nominated for Best Cinematography at the Ophir Awards, where it also won Best Israeli Film in 2018. The Cakemaker was selected to over 70 film festivals worldwide, won numerous awards and was sold for distribution in 22 countries.
Tracing Addai, a short documentary that Omri shot, won Best Short Film at the DocAviv Film Festival and multiple other awards in dozens of festivals worldwide, and was shortlisted for Best Short Student Documentary at the 2018 the Academy Awards.
In each project, Omri works to find a unique and independent language that will serve the director's vision and together build a world of emotion, light and color - that first and foremost serves the story and the people at its center.