Hadas Tzur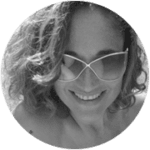 Hadas Tzur
Hadas worked extensively as a costume designer and stylist in New York for magazines, actors and designers like Wag, Metropolitan, Calvin Klein, DVF, Sarah Jessica Parker and Scarlett Johansson.
Since moving back to Israel, she has designed costumes for DIG, Gidi Raf's USA Network television series; Big Brother, Israel's leading reality television program;  commercials for Israel's biggest brands; promos; and the country's largest theater events and festivals.
Hadas is a graduate of Shankar College of Design and the Fashion Institute of Technology in New York. She is the recipient of a small business prize and showed her own collection in Boston Fashion Week.