Debo Ohana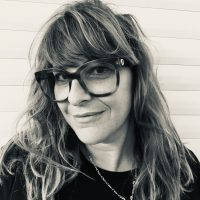 Debo Ohana
Debo Ohana is an award-winning costume designer for film, television and commercials. Born in France, she emigrated to Israel 15 years ago and continues to work in both countries.
For the past eight years, she has worked for Israel's leading television show, Eretz Nehderet, where she specialied in creating characters.
She won two Israeli Academy Awards for costume design - one for her work on Eretz Nehderet, and one for Eytan Fox's show, "Always the Same Dream".
She also won an Ophir Award for her costume design on the 2012 film, The Ballad of The Weeping Spring.
 Working out of her studio in central Tel Aviv, with a fantastic wardrobe collection and an experienced staff, Debo helps her clients bring their characters to life through the art of costume design.