Ziv Karshen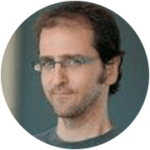 Ziv Karshen
Ziv's connection to the world of film began with his first loves - music, melody and rhythm - and how they combine in film.
A graduate of the Tel Aviv University Film School, Ziv has been a professional film and video editor since 2001.
He has edited dozens of commercials for major Israeli and international clients, including Kinder, Huggies, Kotex, AIG, Arkia Airlines, and Delek Fuel.
Ziv's film work includes award winning documentaries like Living in Illusion (Jerusalem International Film Festival) and The Talkbackers, and narrative films like Maftir and Even Kids Started Small (Cannes Film Festival).