Shelly carmel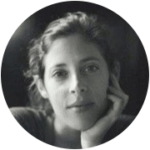 Shelly carmel
Film, Commercial and Promo Director.
Shelly Carmel grew up in the 90s, and was heavily influenced by the great music videos of that era.  She began shooting her own work when she was 16.
In 2008, Carmel moved to New York where she studied film at NYU and graduated with honors.
In 2012 and 2013, two of the music videos she directed were nominated for international MTV Music Video awards. In 2015, she won the Young Directors Award at Cannes for her short film, "One Piece."
Currently, Shelly Carmel is directing commercials and developing a television show and her first feature film.