Shai Peleg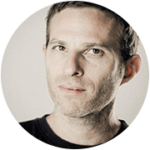 Shai Peleg
Shai is an award-winning cinematographer and graduate of the Tel Aviv University Film School.He has shot feature films, television series, commercials, promos and music videos.
Among his most celebrated films are Sandstorm, winner of the Grand Jury Prize at the Sundance Film Festival, six Israeli Ophir Prizes, and Israel's official submission for the 2017 Oscars;  She's Coming Home, winner of the prize for Best Cinematography at the Jerusalem Film Festival, and Maftir, winner of the same prize at the Haifa International Film Festival.
The promo that Shai shot for X-Factor, starring Simon Cowell and Bar Rafaeli, and the promo he shot for the Amazing Race were both awarded with prestigious prizes at Promax, the international conference in Los Angeles.
Shai's commercial work includes spots for the largest and most well-known brands in the Israeli market.