Rotem Yaron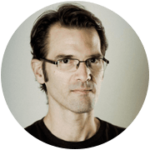 Rotem Yaron
Rotem is a director of photography for television, documentary film, feature film, commercials and music videos, and a graduate of the Tel Aviv University Film and Television School.
He has extensive documentary film experience, having shot award-winning films for Israeli television and cinema, as well as dramatic shows for TV (HOT, Reshet, IBA). JeruZalem, a feature film that Rotem shot, was distributed worldwide and won two prizes at the Jerusalem Film Festival.
His resume of television and Online commercials, opening sequences and promos, includes some of the biggest names in the business: Coca Cola, The Voice, Israeli Idol, Leumi Card, Lotto, Visa, Wix, El Al, Pepsimax, and more.
In 2006 Rotem won the America-Israel Cultural Fund's scholarship for photography and directing.
In 2009 and 2012, he won the award for best cinematography at the Doco Challenge at the Docaviv Film Festival.