Meir warcel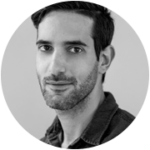 Meir warcel
Meir Warcel is a young director of commercials and short films.
A native of Belgium, Meir became interested in art at a young age - especially in the work of the the Belgian surrealist Rene Magritte, whose iconic creations inspired Meir and eventually led him to the Tel Aviv University Film School.
Meir has written and directed short narrative films, commercials and animated clips for clients such as: Wix, AT&T, SAP, Kinder, Migdal Insurance, and The Israeli Lottery.