Marc Grey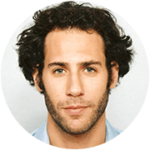 Marc Grey
Writer and director of films, television and commercials
Marc has been writing professionally over the course of a prolific twenty-year career that includes stints as a copywriter, journalist, spokesperson, and attorney.  He began writing screenplays and directing videos in the mid-2000s.
Marc wrote, directed and produced his first short film, East River, in 2007. Featuring Academy-Award winning actress Lupita Nyong'o in her onscreen debut, East River was awarded Best Camera at the Strasbourg International Film Festival. In 2014, Marc won Best Director for his second short film, Night Before the Morning Sun, at the Puerto Rico International Film Festival. His 2015 short Dreamco debuted at the Haifa International Film Festival, and was distributed, along with his prior two films, by ShortsTV.
While making his short films, Marc began working on commercial videos with some of Israel's leading directors, producers and animators. His commercial portfolio includes videos for clients such as Volkswagen, Maccabee Beer, Soda Stream, Bank Leumi, and Playtika. He is the writer of numerous articles, short stories, screenplays, and video campaigns, and his work has been published in The Daily Beast, The Jerusalem Post, Haaretz, Word Riot, Creative Times and The Forward. 
In 2019, Marc co-wrote the Eurovision Song Contest Television Special, which was broadcast live to 180 million people around the world. He also directed and co-wrote Dreckula, a web series for the Israeli Public Broadcasting Corporation (KAN) about a malcontent vampire living in the suburbs of Tel Aviv.
Marc lives and works in Tel Aviv, where he is currently developing a television series.