Leor Belgazal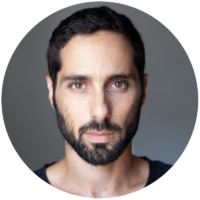 Leor Belgazal
Leor Belzagal is a director and cinematographer of commercials, music videos and brand films.
He has a decade of experience in commercial video work. He began as a director of photography, went on to learn video editing and eventually capped it off by adding directing into the mix. Clients and collaborators alike appreciate his bold ideas, precise communication, and keen understanding of their goals and needs.
Leor's uncompromising nature has helped him amass an impressive set of tools that keeps growing with every new project. His expansive knowledge and technical mastery allow him see to the full picture every time he gets behind the camera. By combining this knowledge and experience with his unique aesthetic sensibility, sensitivity to story, and communication with actors, Leor is able to create fresh and relevant content for the ever-changing digital space.