Kobie Flashman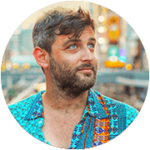 Kobie Flashman
Kobie Flashman is a  commercial and music video director,cinematographer and editor, active in Israel and abroad.
Kobie began his career while still in high school, working with first class artists and has created spectacular music videos .
Over the years Kobie gained recognition and appreciation in the fields of music and art.  He was named AMI's Director of the Year in 2006.
Later, he began directing, filming and editing commercials in collaboration with companies like YES, FOX Home, Yad2, Subaru, LEXUS, Milka and others.
In addition, he creates content in many fields: fashion and beauty, video dance and video art.
Kobie draws his inspiration from modern art, fashion, cinema and music videos . His work has a strong, unique, and artistic visual touch, and a vision towards the final product and its suitability to the customer and the viewer