Kobi Havia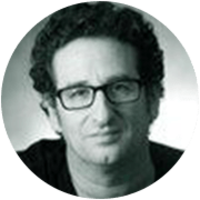 Kobi Havia
Kobi Havia, graduate of Tel Aviv University Film School, is one of Israel's most recognizable directors, specializing in humor.
He has directed dozens of commercials for clients such as Honda, El Al, Leumi Card, Travelist, Sabra, Cotex, Hot, and Tnuva, many of which have won awards in Israel and abroad.
Kobi's high skill as a director of actors helps him create funny characters and lovable commercials.
Alongside his commercial work, Kobi directs television programs like "The Jews are Coming" (Israeli Academy winner), "The 80's" (5 seasons), and the cult classics "Ahad Ha'am Ahad".