Doron Farhi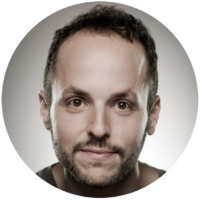 Doron Farhi
Doron is a cinematographer of music videos, commercials and television.
He began working in the film industry as a focus puller (first assistant camera). Over the course of a decade he worked and gained experienced in a wide range of productions - from feature films to reality television.
Over this period, he learned cinematography from up close, and acquired the technical and artistic skills that have allowed him to express himself with a movie camera at the highest professional levels.
Doron places a high priority on creativity, teamwork and dynamism in his work. He approaches each project with a creative vision that extends beyond cinematography and understands the specific needs of each production.
He takes inspiration from several different artistic disciplines - including painting, sculpture, fashion, film and music - in order to create a novel visual reality for each production in collaboration with the vision of the director.
Doron is also a musician who has performed all over Europe as a guitarist, bassist and composer with his band, Men of North Country.