Daniella Nowitz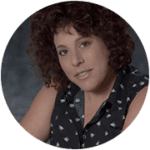 Daniella Nowitz
Daniella Nowitz is director of photography for feature films, television and commercials.
She began shooting as a child, with her first photograph being published in the National Geographic at the age of ten.
Daniella is a graduate of the AFI cinematography program where she won the Kodak Cinematography Prize for the lensing of the film SASSAFRAS.
Her work has screened at Tribeca, AFI Fest, Torino, San Paolo, Cambridge and more major festivals. Her last feature film, LIVE CARGO, played in the US Narrative Competition at 2016 Tribeca as well as AFI Fest. The film's cinematography was praised in countless publications, including the prestigious Indiewire. Daniella lives and works between Los Angeles, New York and Tel Aviv.