Adam Bizanski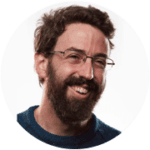 Adam Bizanski
Adam Bizanski is a film, music video and commercial director, active in Israel and abroad.
Bizanski began his career over a decade ago, creating memorable stop motion animation music videos for major Israeli and international artists including The Shins, Zero 7, Yoni Bloch, and Rona Keinan. His music videos have earned widespread acclaim and garnered several international awards.
Bizanski's commercial portfolio includes animated spots for Huggies (JWT, New York) and The Observer (Weiden & Kennedy, London). His short film, "Paul," made in collaboration with Newcastle Beer, was screened in festivals worldwide and awarded the Silver Hugo for Best Narrative Short at the 2012 Chicago International Film Festival.
Currently Adam is developing a dramatic crime series for Yes TV, and filming a documentary film for Yes-Doc called "The Badir Brothers," which tells the story of three blind hackers from Kfar Kasem.